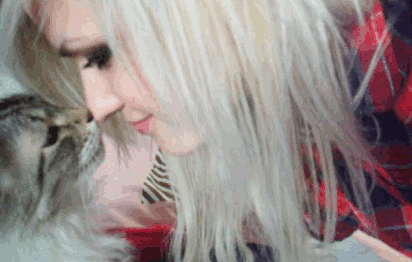 Have you ever.... lost your cat? If so, you know this horrible feeling.
My cat is my best friend. And when I woke up this morning he wasn't in his basket like every morning. I missed him all day. After supper my mother and I went looking for him outside and yelling his name like crazy on the streets. People looked at us like omg those people are talking to themselves with strange voices, like how you talking to your animals, those kind of voices.
But I didn't fucking care because I had to find my cat. And suddenly... *miaow* There was my baby! My everything! Siepie! He was hiding under a trailer, scared of the traffic. I took him home and now I never let him go outside anymore.... at least the first 24 hours.
There are cats on this globe who even find their home back from abroad, but not this one. Maybe I have to write a book about him and all the times he scared the hell out of us.